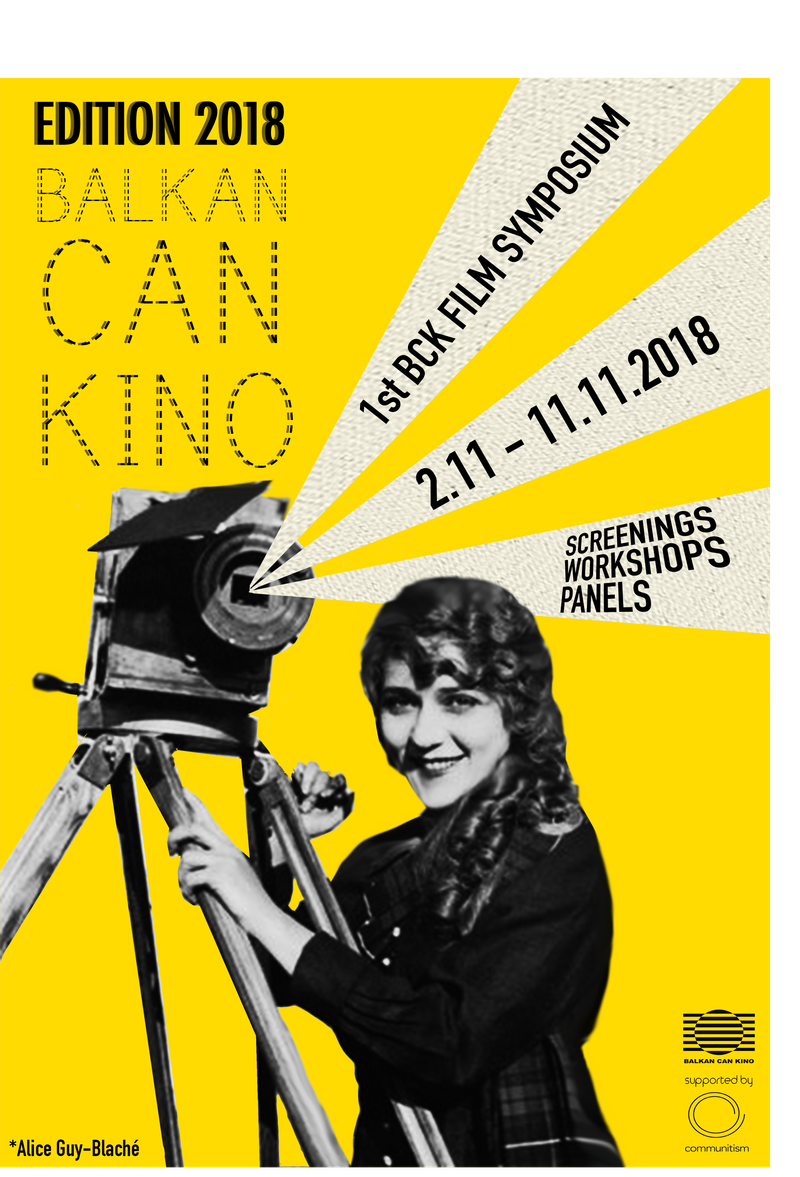 The
1st BCK Film Symposium
is held in Athens, Greece,
from 02.11.2018 till 11.11.2018.
The Symposium will take place at the
Balkan Can Kino
cinema and the
MEME
gallery, running both under the roof of
Communitism
n Metaxourgeio, at 28 Kerameikou str.
The Symposium features film screenings, panels, workshops, presentations and round table discussions on technical and creative processes by filmmakers and organisations from Greece, Germany and Turkey. The Symposium is open to the public and it aims to create a support network for independent filmmaking across the world.
The organisations taking part in the Symposium are:
Students from the largest self-organised film school in Europe,
filmArche
, based in Berlin.
The
Bornova Belediyesi Dijital Film Atölyesi
, organising film workshops in Izmir and counting more than 600 members.
Video Art Miden
, an independent organisation for the exploration and promotion of video art and one of the first international video art festivals established in Greece.
The Institute for Experimental Arts,
a platform of creative expression and research in the fields of theater, performance art, digital media installation, poetry and art theory.
Pugnant Film Series
, a nonprofit organisation that organises screenings of underground, dada & auteur cinema in Athens & Greece.
Among the Symposium's programme partners is also
a group of students and professors at the Department of Photography & Audiovisual Arts in the School of Applied Arts of the University of West Attica.
Furthermore, the self-organised school for immigrants
Fazard Kamangar
and the
Filmmakers Group R'
will take part with respective presentations and film screenings.
The Symposium also welcomes the participation of filmmakers and film theorists
Ermina Apostolaki, Pavlos Mavrikidis, Dimitris Panagopoulos, Antonis Tolakis, Flavia Dima, Rosh Zeeba, Yorgos Tsemberopoulos, among others.
All talks and screenings will be held in English and Greek.
Films will be screened in O.V. with English subtitles.
All sections and screenings during the 1st Balkan Can Kino Film Symposium are open to the public/entrance free.